You are a true fashion QUEEN if you can name at least 17 of the women who are wearing these FAMOUS dresses!
---
Question 1 of 20.
What a drag, favourite!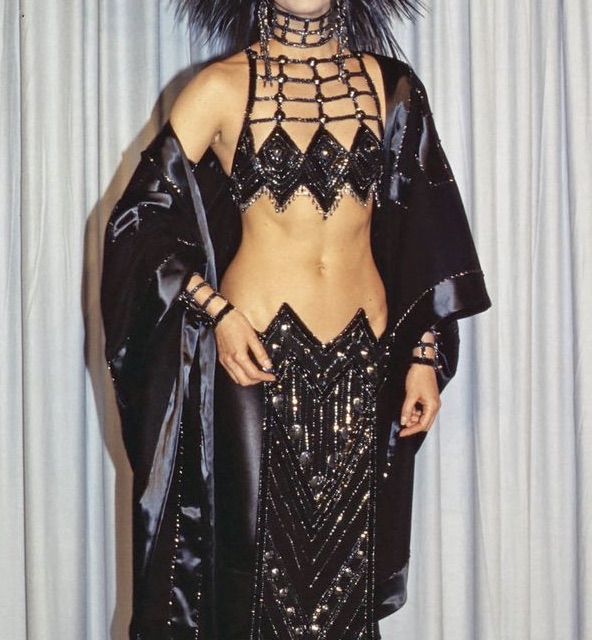 Her amazing body can support this dress better than most.
It's Cher!
Cher is known for her revealing, daring outfits. This is no exception!
Question 2 of 20.
Can't take your eyes off this one!
Who wore this daring dress?
Beyoncé!
Beyoncé wore this sheer dress (ok, nearly nude!) to the Met Gala in 2015.
Question 3 of 20.
Yup, that's a nice leg!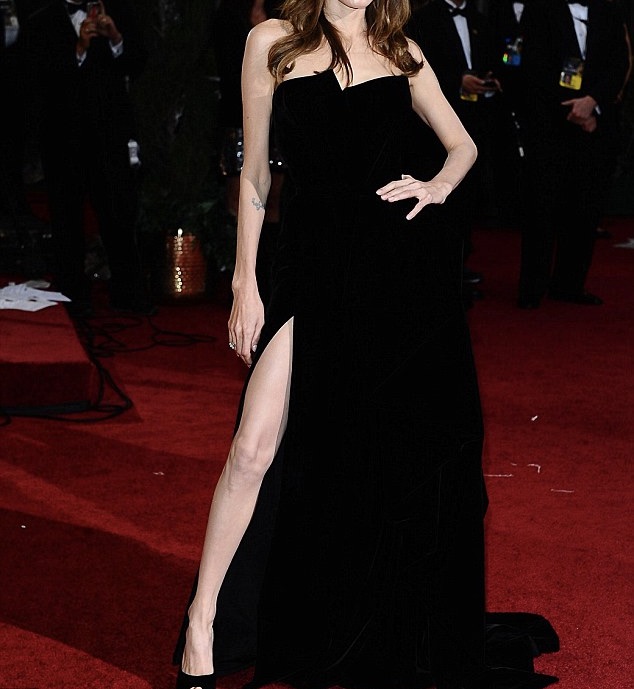 Who posed over and over at the Oscars with this beauty dress?
Angelina Jolie
Angelina Jolie's red carpet appearance at the Oscar had everyone talking about her efforts to reveal her leg!
Question 4 of 20.
Who doesn't love this movie!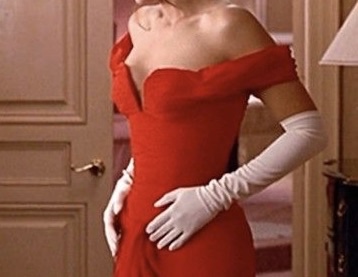 She transformed in this dress.....
Vivian as played by Julia Roberts!
Julia Roberts wore this iconic dress in the 1990 movie Pretty Woman. Her character Vivian Ward transformed like Cinderella with this elegant red evening gown and white gloves.
Question 5 of 20.
Show off those legs!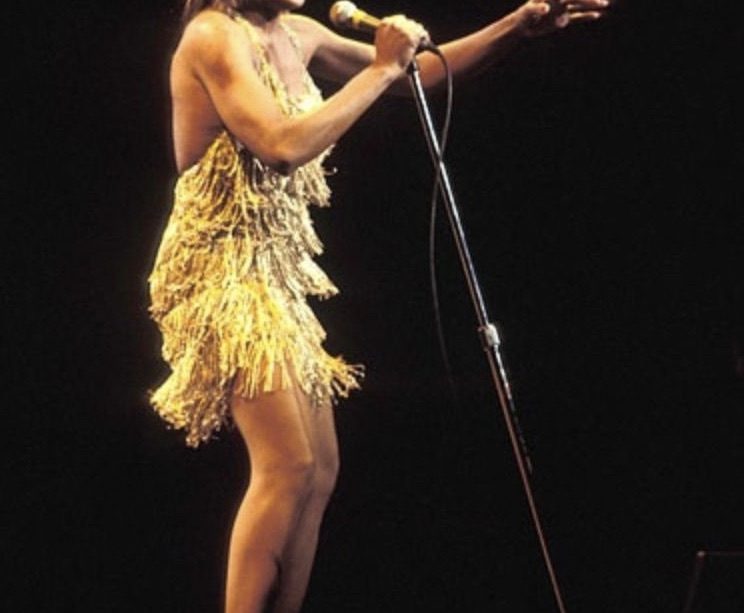 Come on - you can get this!
Tina!
Tina Turner's Gold Fringe Mini allows her to show off her fantastic legs. She debuted the "Proud Mary" song while wearing this dress!
Question 6 of 20.
Perfect for dancing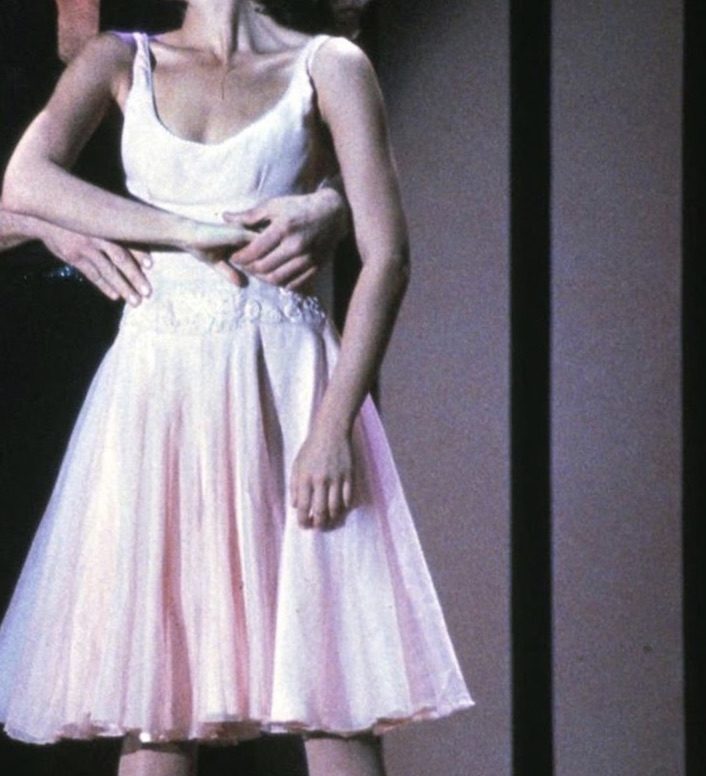 Who wore this dress in a chick-flic fav?
Babe wouldn't go into a corner in this dress!
Jennifer Gray wore this dress in her memorable dance with the sexy Patrick Swayze. This dress was perfect for her awaking as "Baby" - sexy but not over the top. Set in the '60's – this dress could easily be worn today. Its iconic!
Question 7 of 20.
Bam!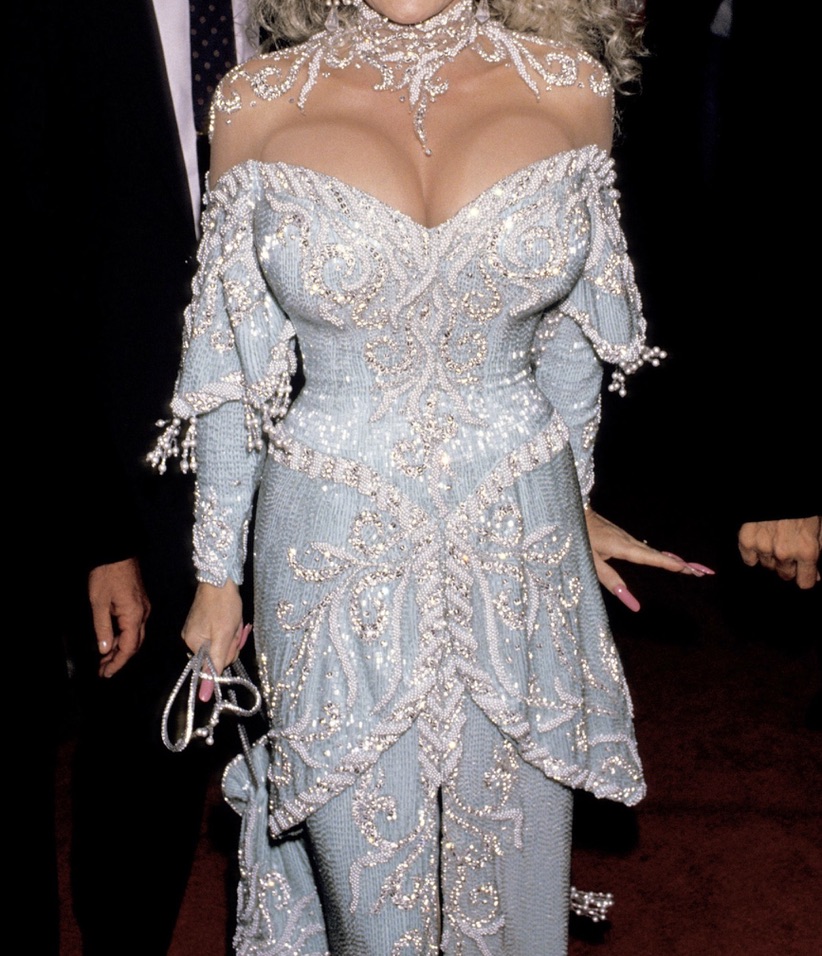 Clearly this beauty needs custom made dresses
We love you, Dolly!
Dolly Parton's iconic voice and songwriting skills are as famous as her....shapely figure, long nails and high heels. She is open about her use of plastic surgery to help overcome what she sees as negatives (age, stature, small hands).
Question 8 of 20.
She designed this classic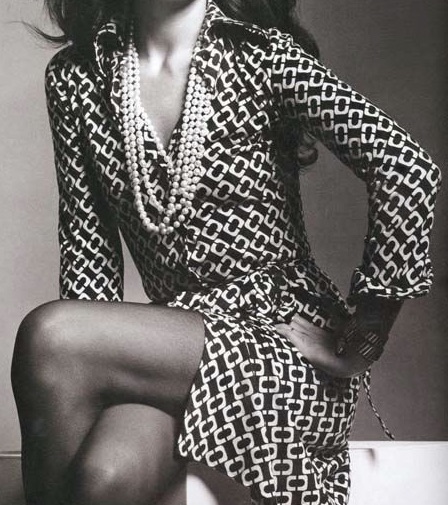 Can you guess the designer who is also wearing this classic?
Thank you Diane Von Furstenberg!
Diane Von Furstenberg's iconic wrap dress has been a staple in the closets of famous (and not so famous) women since 1974. Often made of colorful and patterned jersey, it looks great and feels comfortable. Who doesn't love that combo!
Question 9 of 20.
Pretty in Pink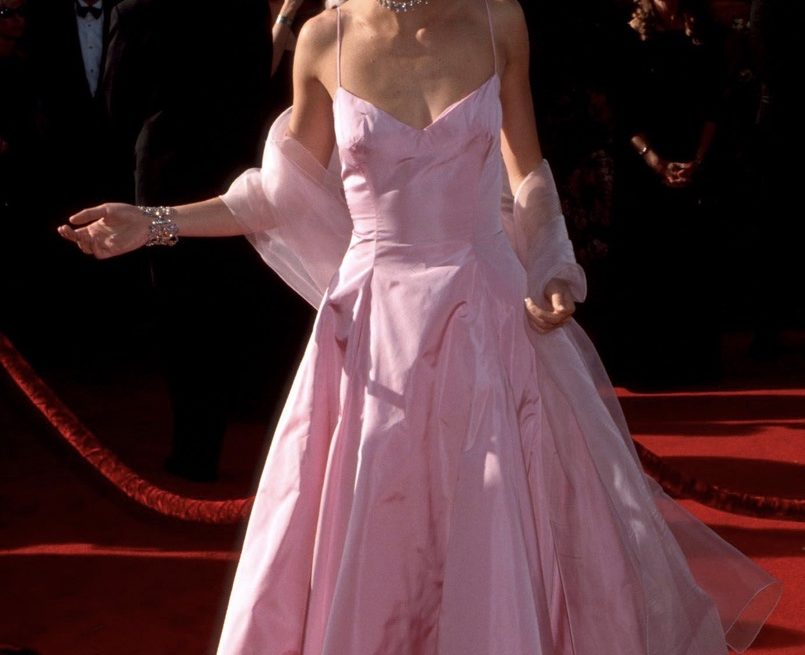 Who returned pink to fashion?
It was Gwyneth
Gwyneth Paltrow wore this Ralph Lauren dress in 1999 to the 71st Academy Awards, where she wone the Best Actress award for her role in Shakespeare in Love. It is sited by several sources as one of the greatest dresses in the history of the Red Carpet – compared to actress Grace Kelly. This dress is credited for bringing pink back into fashion!
Question 10 of 20.
Ballerina?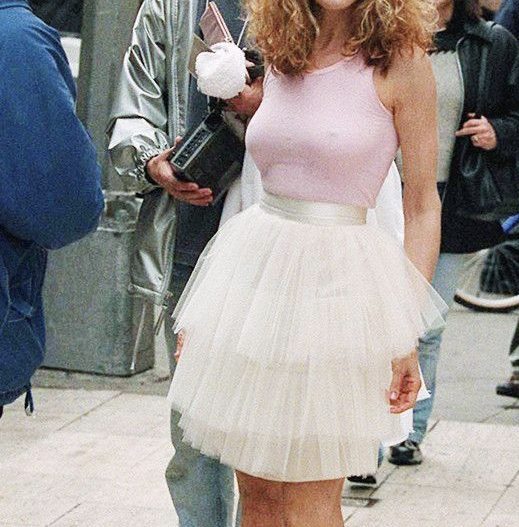 Who dared to wear this outfit after the age of 3?
Carrie, as played by Jessica!
Sex in the City's character Carrie Bradshaw, played by Sarah Jessica Parker, wore a tutu and revealing tshirt in New York. The show is as much a fashion romance show as anything else, and you can imagine paper-doll dress-up because there is no reason a tutu should be worn by anyone other than a ballerina or a toddler! The costume designer admitted the tutu cost a meagre $5 and was found in a showroom bin.
Question 11 of 20.
I think I can see through that!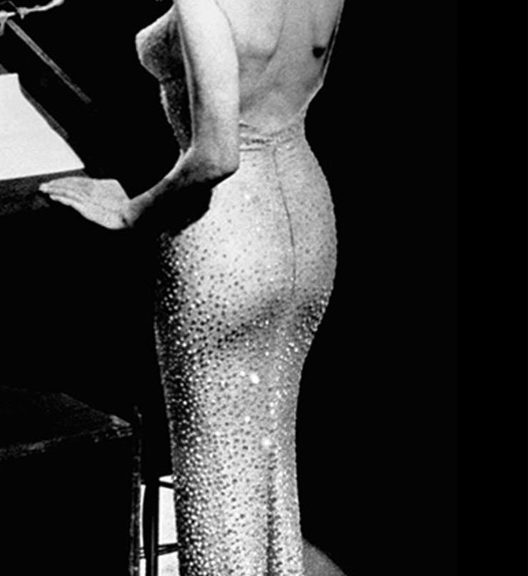 Can you name the beauty inside this risky dress?
"Happy Birthday, Mr. President!"
Marilyn Monroe wore this "transparent dress" while singing "Happy Birthday" to President John F. Kennedy. The dress was embroidered with rhinestones. She took the stage wearing a white fur coat and shrugged it off to reveal a nude, unlined open back dress. It was so tight that apparently Marilyn was sewn into it while wearing nothing underneath!
Question 12 of 20.
You have to know this one!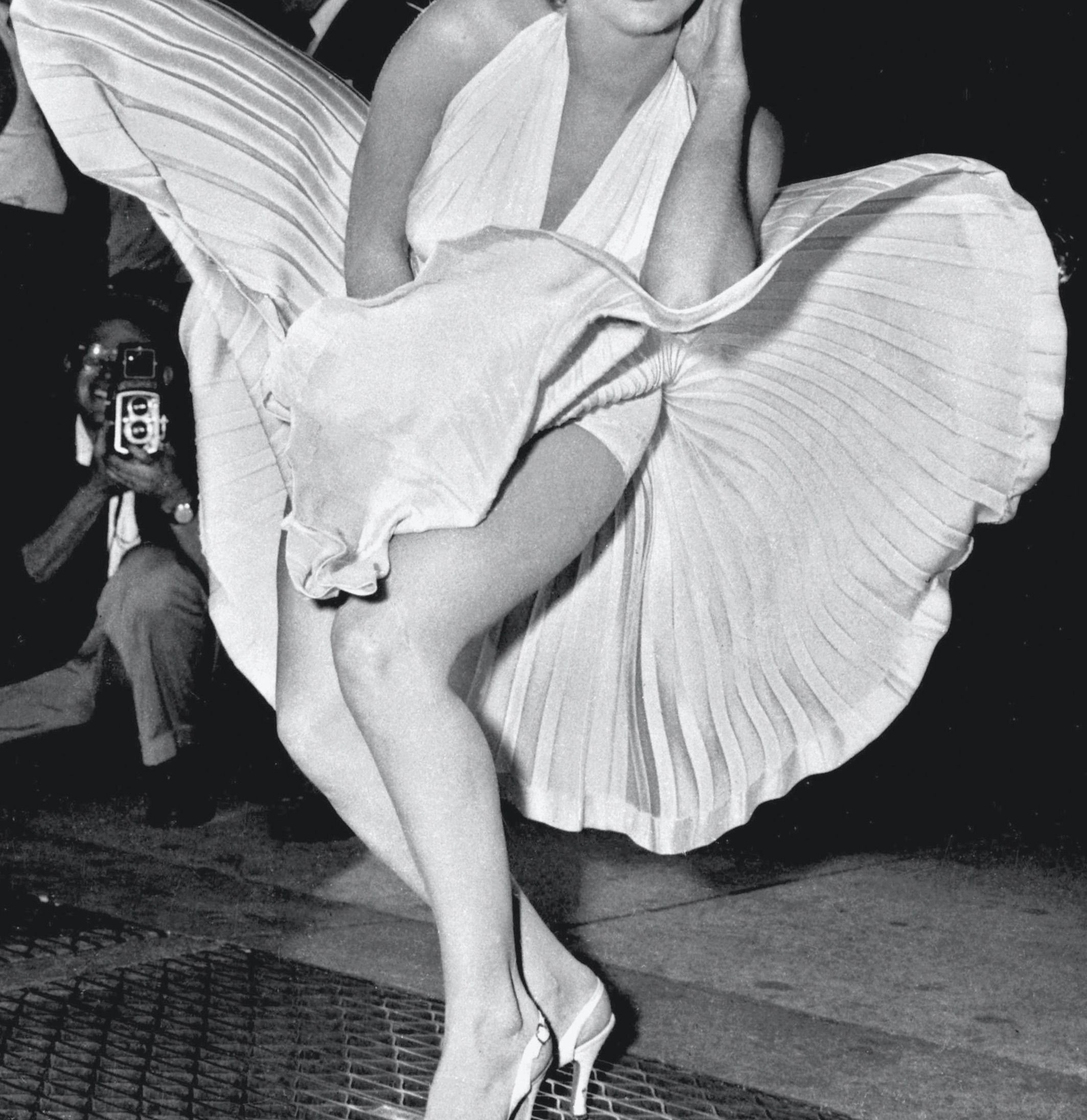 She shocked the world with her beauty, boldness and fragility.
She is also known as Norma Jean
Marilyn Monroe wore this legendary dress in the movie The Seven Year Itch.
Question 13 of 20.
Beautiful Blue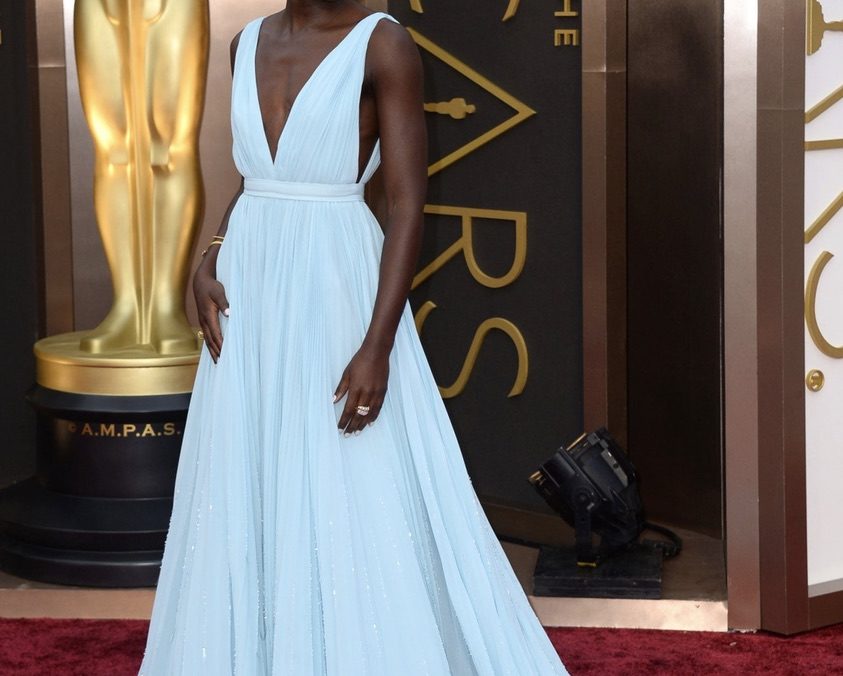 Who graced her first Oscars with this beauty?
Lupita Nyong'o
Lupita Nyong'o's dress is fit for a princess! This custom Prada dress was in a baby blue hue that reminded her of Nairobi. She wore it to the Oscars the night she took home her first-ever Oscar for 12 Years a Slave, playing the role of Patsey.
Question 14 of 20.
Now here is a fashionista!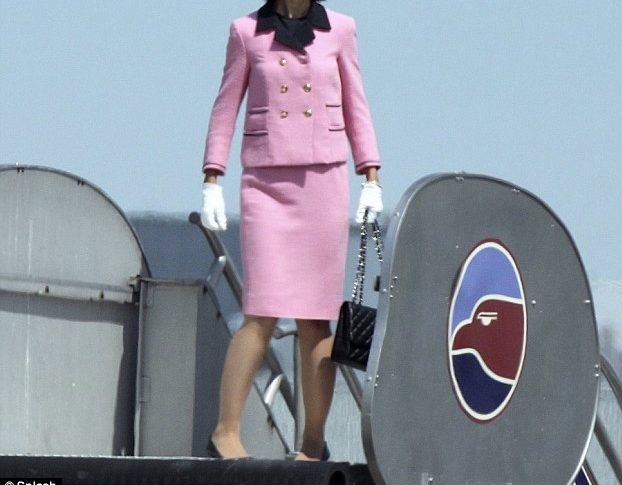 If you know your history, you should know this outfit!
It was Jackie Kennedy
Jackie Kennedy wore this Pink Chanel suit on November 22, 2963 when her husband John F. Kennedy was assassinated in Dallas, Texas. She insisted on wearing this suit, stained with his blood, during the swearing in of Lyndon B. Johnson on Air Force One, flying back to Washington with her husband's body on board.
Question 15 of 20.
What a classy, classic!
Even if you weren't alive when this movie showcased, you have to know this one!
Oh, Audrey!
Audrey Hepburn's little black dress was designed by Givenchy himself for the classic film Breakfast at Tiffany's.
Question 16 of 20.
Ah the sweet revenge...
Who wore this stunning dress?
It was Lady Di
Lady Diana's Revenge Dress was worn to the Vanity Fair fundraising event. This was worn on the same night Prince Charles revealed he had been unfaithful to her. She almost didn't wear the dress that day – but the fashion designer of the original dress planned sent out a press release in advance about the look. She was put off by that and reached into her closet and pulled out this beauty which had been in the closet, unworn, for a few years. Nice choice!
Question 17 of 20.
Don't bend over in this one!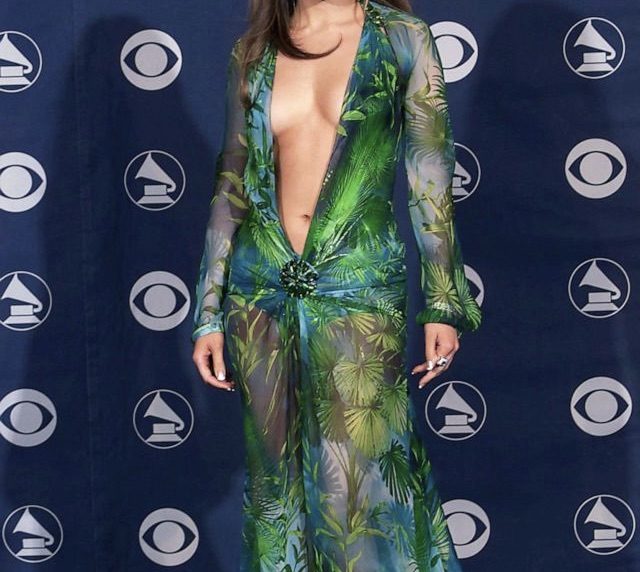 Who daringly rocked this dress?
It's Jay Lo
Jennifer Lopez's exotic green Versace silk chiffon dress was worn to the 2000 Grammy Awards. It is one of the highest profile dresses made by Versace and was a turning point in designer Donatella Versace's career after the death of her brother Gianni.
Question 18 of 20.
Hungry, anyone?!
Who daringly wore this outfit?
The amazingly daring Lady Gaga
Lady Gaga wore this daring dress made out of raw meat to the 2010 MTV Video Music Awards. It was designed by Franc Fernandez– a vegan!
Question 19 of 20.
What the What?! At the Oscars, no less!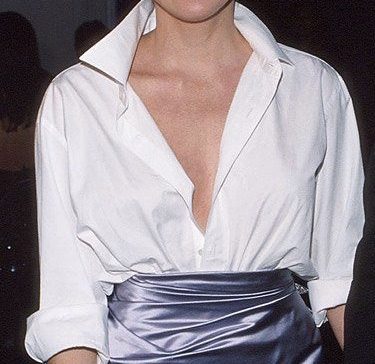 Who is tucked inside this outfit?
Fashion by the GAP
Sharon Stone wore a GAP shirt of her husbands for a check and effortless look that stole the show!
Question 20 of 20.
Not bad for a maid....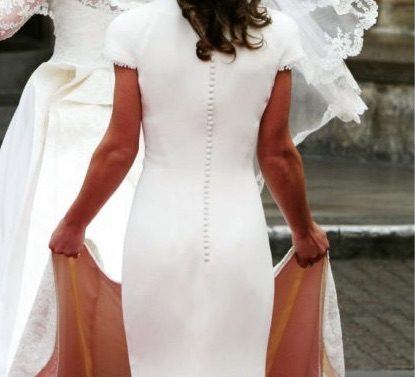 Who almost outshone the bride in this dress?
This was the world's introduction to younger sister, Pippa.
The most famous bridesmaid dress of all was worn by Pippa Middleton at the wedding of her sister, Catherine, Duchess of Cambridge.
All 20 questions completed!
---
Share results:
Fashionista Challenge! Can you name these ASTONISHING dresses?