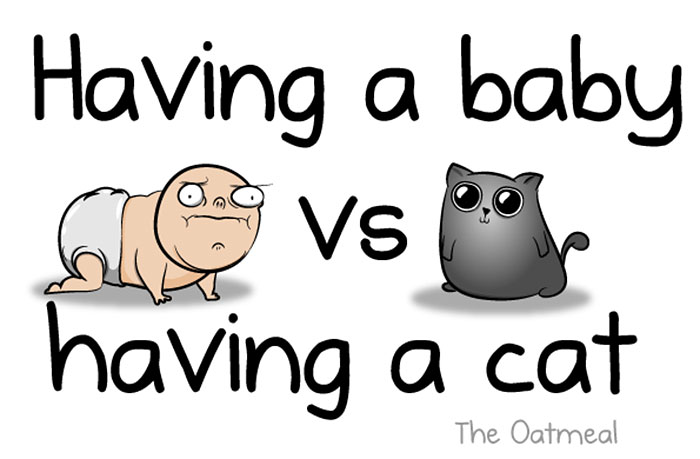 Having a baby will change your life forever. It could either go both ways – joy and contentment or a horrifying realization that you have lost your life and freedom to a little goblin. Some people avoid having babies like the plague and decide on having a pet like a cat or something instead.
Raising a child takes years of dedication and countless sleepless nights. It also involves a lot of responsibility and worry. Worry if your baby gets sick, finding money to pay two or three times your normal household bills, and lots of overhead expenses.
Having a cat versus having a baby for example will allow you to continue living life as you know it. You can go on vacations without taking your pet with you as opposed to having a baby with you on your grand vacation. Yes, children are nice to have but so are vacations and time to yourself.
Mathew Inman, a funny and sarcastic cartoonist has depicted life of human parenting versus having a cat. Inman is the satirist of a successful cartoon series called Oatmeal. In the images below, he shows us how the difference between these two choice, of having a baby over owning a pet cat.
You may not agree with his interpretations but you will at least enjoy the satire and sarcasm in the cartoons. After seeing these cartoons, would you still want to have a child?
What To Expect If You're Having A Baby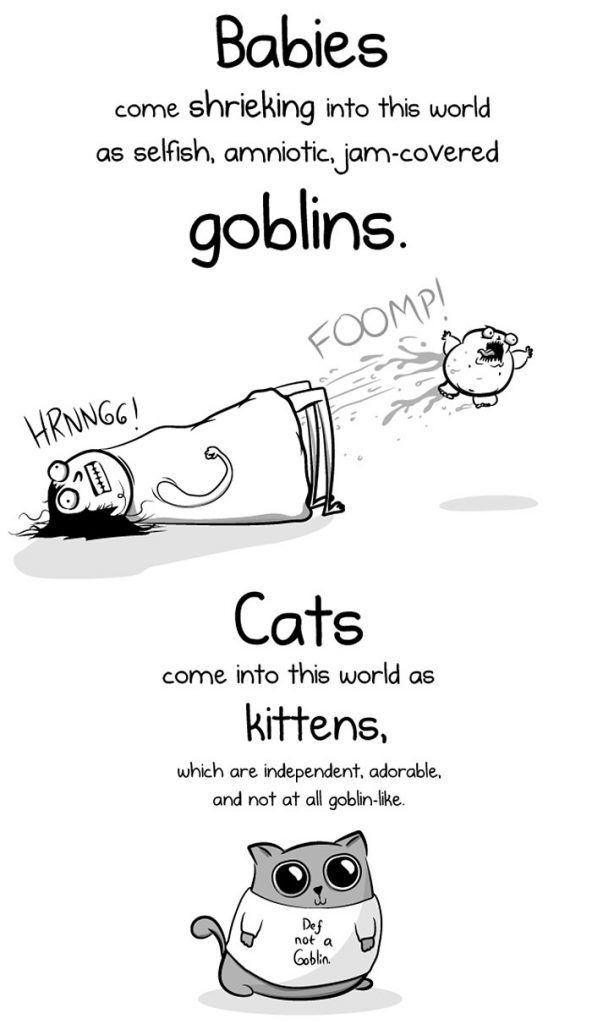 Having A Baby Will Involve A Lot Of Crap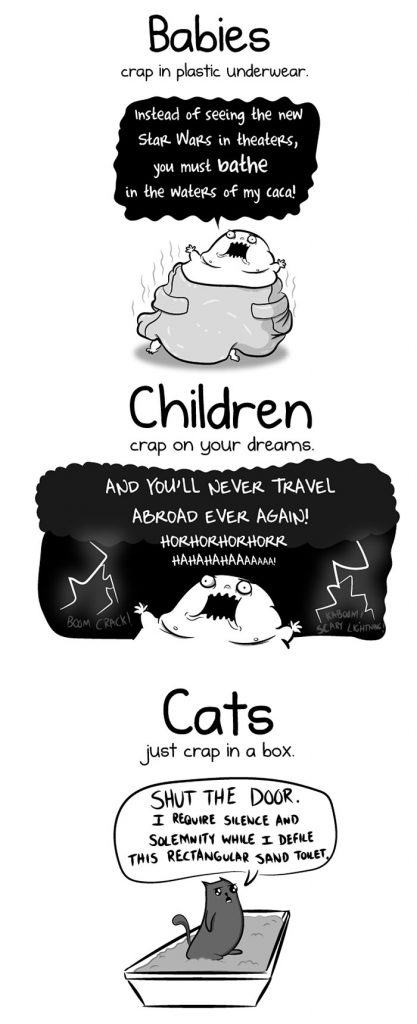 It Can Also Be Upsetting – For Everyone

Spoiling Can Turn A Baby Into A Monster

Say Goodbye To Your Sex Life
Having A Baby Can Turn Dreams Into — Just Dreams