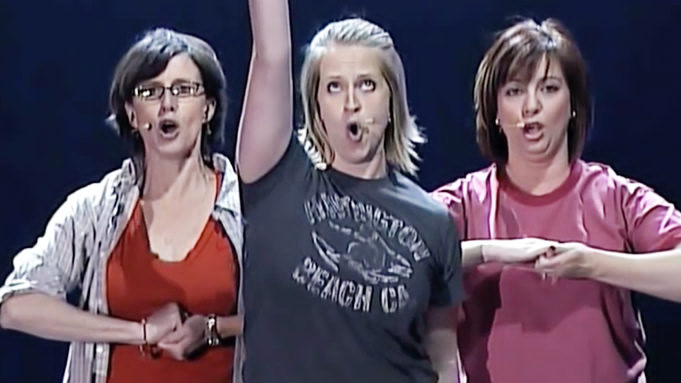 Who says moms can't rock? Mommy Rhapsody is a viral video online that shows three mothers singing their own adaptation of a classic Queen rock song, Bohemian Rhapsody. Their version of the rock classic is a parody of the typical mom's day at home doing chores and the like.
The performance debuted at a church in Tulsa, Oklahoma during a service on Mother's Day in 2010. Any stay-at-home mom can relate to this adaptation and is a must watch for everyone – mothers, grandmothers, daughters, husbands, and everyone else.
Here are the lyrics of their rendition of the classic Queen rock hit, Bohemian Rhapsody. The video of their performance is a must see, watch it below.
Mommy Rhapsody
I'm just a mom
I need no sympathy
Because I do it all
On the go
Poopy pants, runny nose
Kitchen, kids and laundry
Everything is dirty
No sleep, no sleep.
So you think I don't care if you stay up and cry?
So you think I don't need any sleep tonight?
Oh, baby
Please just go to sleep baby!
Just gotta get out
Just gotta right out of here
In the end it's worth it
Wouldn't change a thing
In the end it's worth it
In the end it's worth it to me
Watch the viral video of Mommy Rhapsody below.
Love this!!