He left her with 6 kids and less than a dollar in her pocket but this mother was in for a surprise from anonymous angels with hearts of gold. Some of us have been there, struggling to make ends meet with barely enough cash to pay for groceries plus. This mom though, had 6 children and no job.
One day in September in 1960, this mother woke up with her husband gone and 6 kids and less than a dollar to feed the children with. She just had 75 cents in her purse with kids ranging in age from 3 months old to 7 years.
6 Kids And Less Than A Dollar To Her Name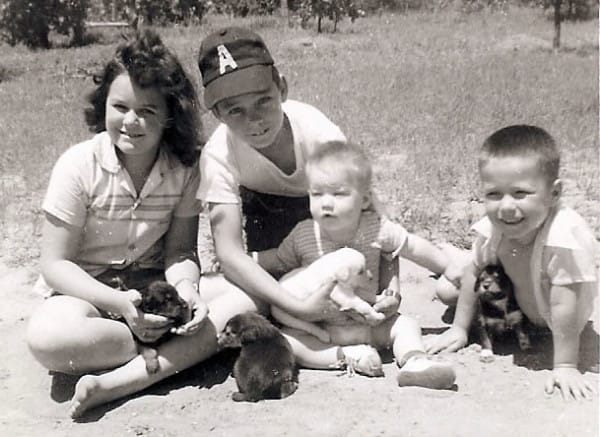 Although the father of her children had left them with nothing, they also no longer had to deal with constant beatings. The kids did not have to live in fear any longer. Gone were the days when the children would run and hide under their beds as soon as their father came home.
During difficult times like these, the only thing that can help us is love and a helping hand from generous neighbors, family, and kind people you meet along the way. Little acts of thoughtfulness can go a long way, especially during a time in Indiana when there was no such thing as a welfare system in place.
If you are lucky, maybe anonymous angels may come to the rescue just when you need them most, and this is exactly what happened to this mother who had 6 kids and less than a dollar to her name.
Big Wheel Truck Stop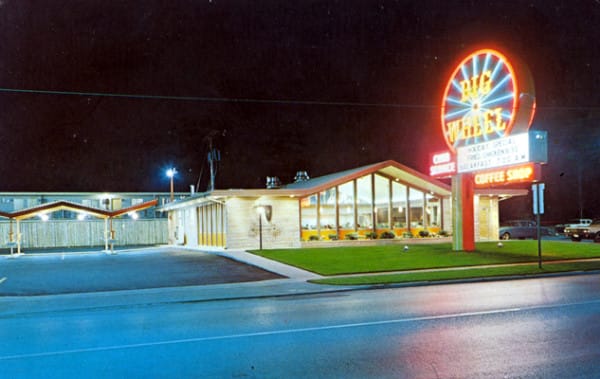 This mom was not about to give up and decided to bundle up all her kids in their beat up 51 Chevy to go off look for a job. She, along with her children, visited all the restaurants and factories in town to find work but found none. Well…that was until they got to a truck stop called Big Wheel to apply as a waitress.
The owner of the truck stop, an old grandmother, peered at all the kids crammed up in the car and took pity on the mother who was left with 6 kids and less than a dollar in her purse. She was given the night shift from 11pm to 7am at 65 cents per hour. She was able to start work the same day. Upon getting home, she immediately hired the babysitter and convinced her to watch the kids overnight for a dollar.
Where The Anonymous Angels Hang Out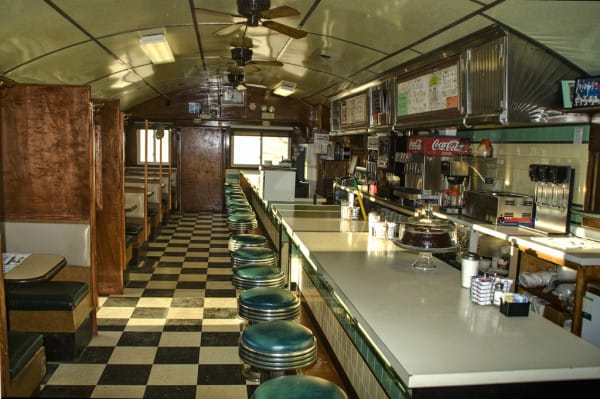 As the weeks went by, the bills began to pile up. The car needed new tires and heating costs were rising. One chilly morning, she found 4 brand new tires in the backseat of her Chevy. Someone had given her new tires without even leaving a note!
She eventually worked 6 night a week instead of 5 but it was still not enough to pay all the bills. Christmas was just around the corner and she had nothing to buy presents with. The children's clothes were also beginning to wear out. It looked like it was going to be a bleak Christmas for the mom who just months ago was left with 6 kids and less than a dollar to live on.
Christmas Presents From The Anonymous Angels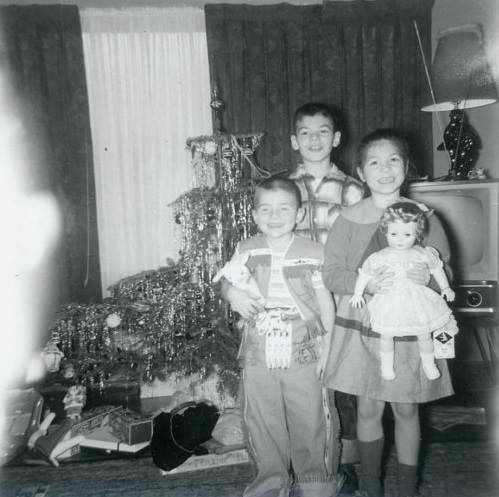 On the eve of Christmas, she still worked at the Big Wheel tuck stop. Customers that night included some truckers by the name of Frank, Les and Jim. A State trooper, Joe, was also there having coffee. After the regular customers left near dawn, it was time for her to go home as well.
She went over to where her car was parked and found it full of boxes. Inside the boxes were jeans and clothes for the kids, in the correct sizes at that. There were boxes full of candies, groceries, fresh fruit and vegetables, and a humongous ham. There was a box with cleaning and laundry supplies in it and another full of toys for the kids.
Yes, there truly were anonymous angels in Indiana that Christmas, and it seemed like they all hung out at Big Wheel truck stop. What an amazing story! Share this and some kindness to others too.