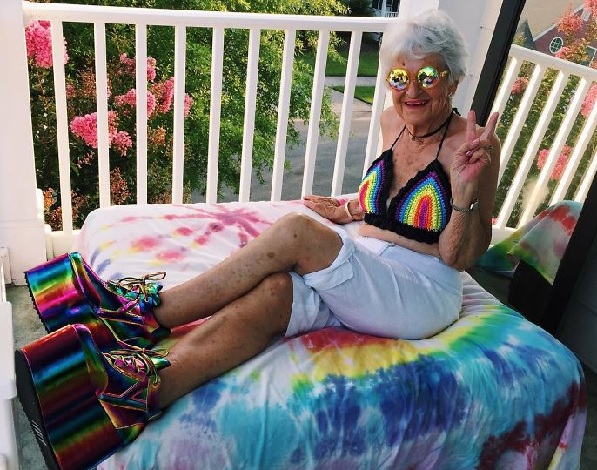 Baddie Winkle will steal your man even at 88 years of age. Helen Ruth Elam Van Winkle was born in July 18, 1923 in Kentucky, USA. She became a famous internet sensation at age 85. Her social media tagline "Stealing your man since 1928" has become popular not just with adults but with teens too.
Baddie isn't just known to wanting to steal your man but is also famous for her eccentric wardrobe and outrageous fashion sense (for an old lady). She is also a staunch advocate for medical marijuana. Her followers in social media networks are in the millions and still continues to grow daily. This lady is a social media rockstar!
Proudly Stealing Men Since 1928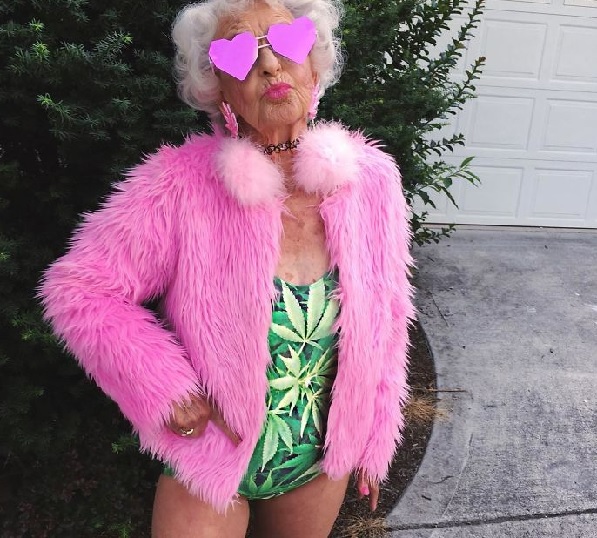 Her social media accounts are full of her images wearing strange clothing and sometimes skimpy outfits. She is probably the only woman in her 80s that you will see wearing marijuana printed tops with oversized earrings and booty-shorts. According to this lady who claims to want to steal your man, she uses her eccentricity to cope with the loss of her son and husband.
Baddie is sometimes seen hanging out with celebrities such as the Kardashians and Miley Cyrus. She has been guesting in popular events and TV shows like the MTV Video Music Awards and VH1 among others. This year (2016), Baddie also did promotional work for Smirnoff ICE Electric Flavors.
On the home front, Baddie has 8 grandchildren and 3 great-grandchildren.
Baddie Isn't Slowing Down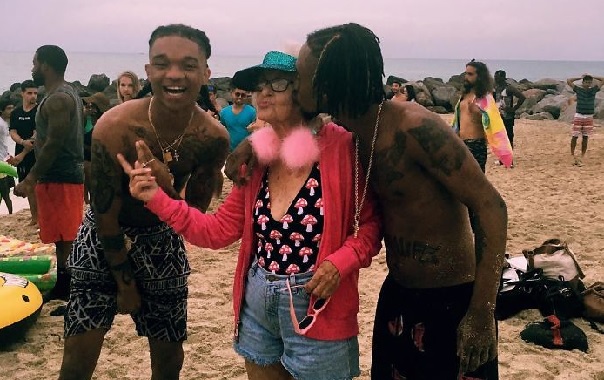 Whether you agree with her style or not, she's living life on her terms, with her foot on the gas pedal. Just don't introduce her to your man!
Here's a video of "The Best Of Baddie"
Enjoy!