Working at a vet clinic just might be the the best job you could ever have. Although it isn't always about petting cute puppies and kittens, working with sick animals and making them all better will give you a certain amount of career satisfaction.
You don't have to become a vet to work in an Animal Hospital. You can be a customer service/receptionist or a vet technician.  Despite the daily emotional roller coaster and long hours, here are 13 reasons why this job is still awesome!
1. Animals show their gratitude in the most heartfelt ways.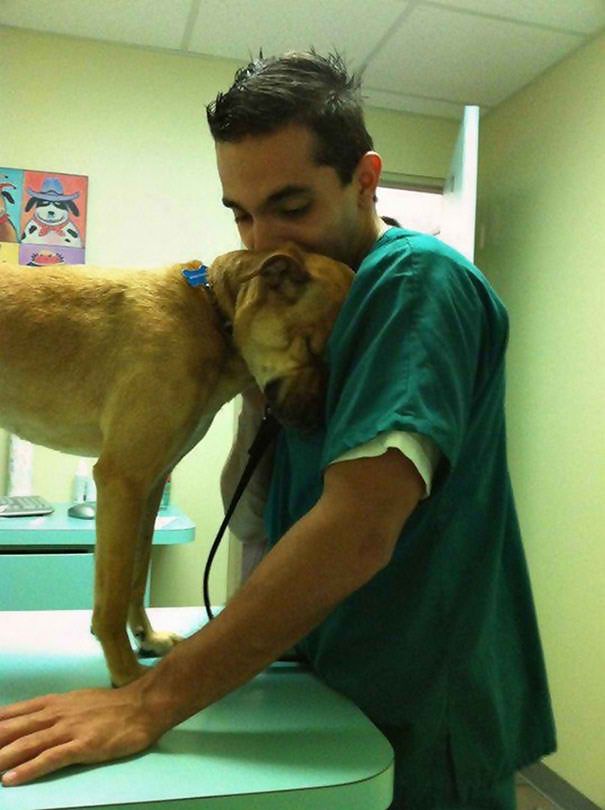 2. You get a pocket kitten for free as you go about your business.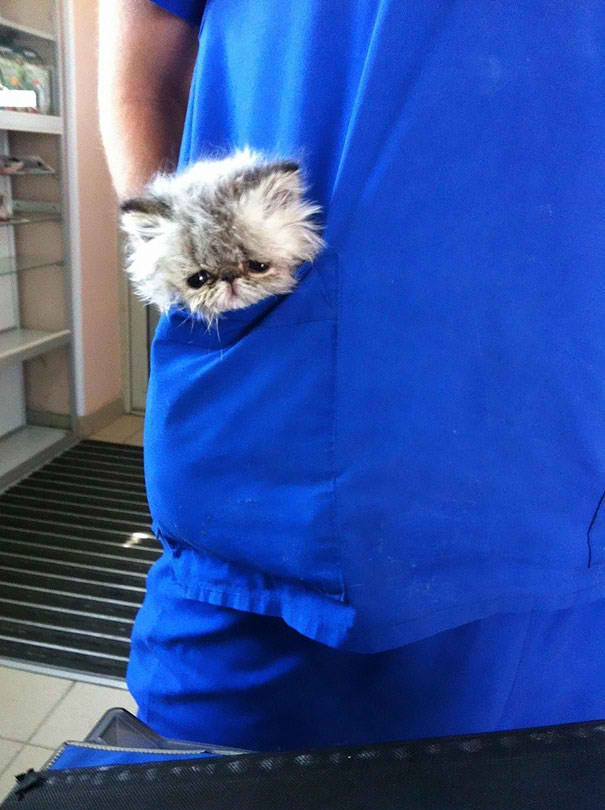 3. Carrying your heart on your sleeve…or pocket!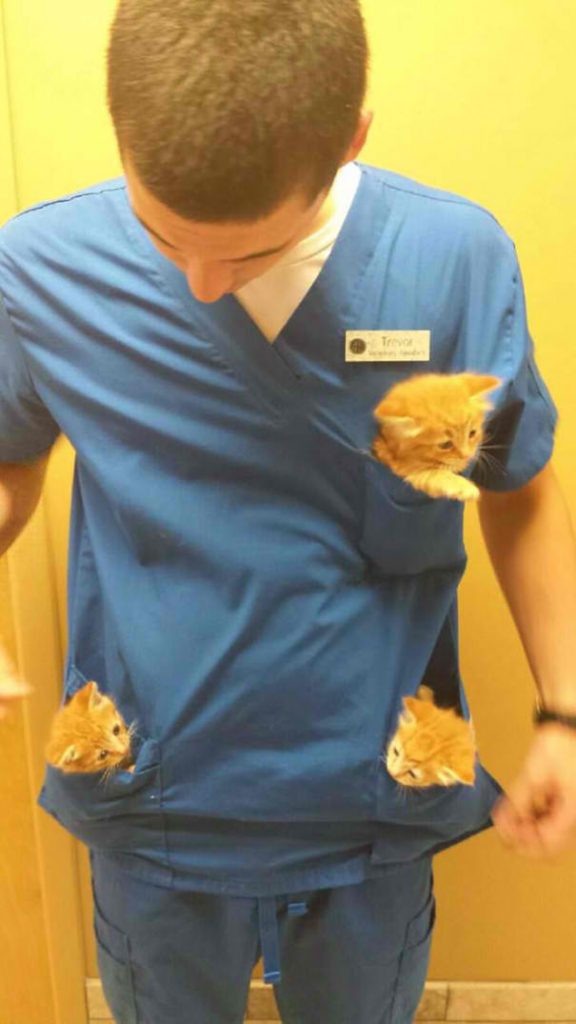 4. Being with some awesome-looking animals day in and day out.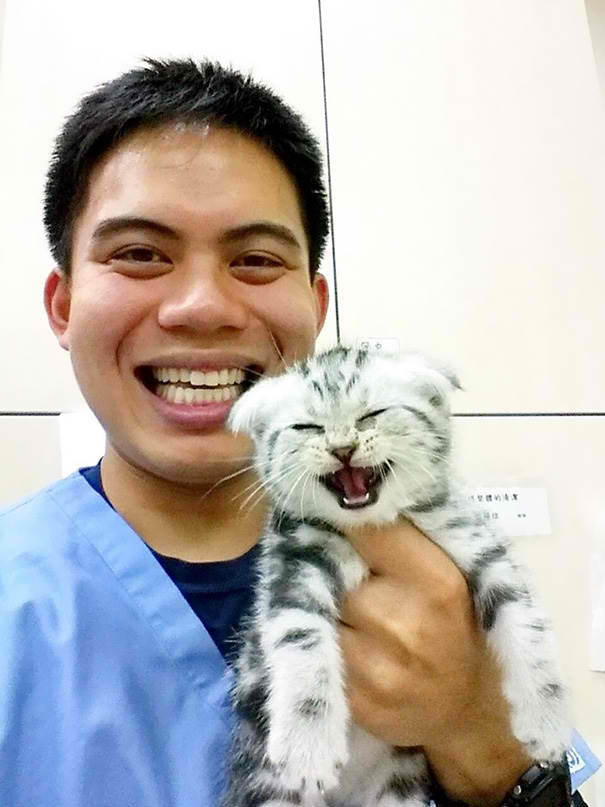 To see even more extreme cuteness that comes with the best job ever click the NEXT arrow below…