Chelsea Handler told the world that Kanye West was a maniac and delusional! Now that's going to make things a bit awkward with her close friend, Khloe Kardashian, who happens to be the sister of Kanye's partner, Kim Kardashian.
She recently announced at an interview, what she really thought of Kanye and his latest scandals involving Wiz Khalifa, Taylor Swift, and his SNL rant. Let's put it this way – Chelsea Handler didn't have nice things to say about the rap star.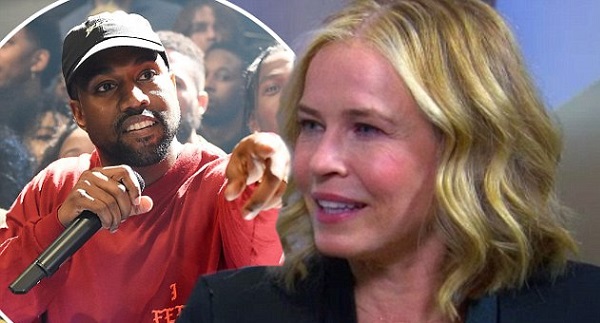 Chelsea, a comedian, told the press that she thought Kanye had mental issues and is delusional aside from being a maniac. "I've always thought he's a maniac, and he just sounds like more of one – he's always been delusional," said Chelsea.
"He did this to Taylor Swift five or six years ago. He went up and stole her award. And no one thought he was nuts then? He's unstable and he's delusional. And now he'll have a mental breakdown in front of everybody, even though he's been in this state for years," Chelsea Handler added.
An opinion from an insider, close to the Kardashian family counts, whether we admit it or not, Chelsea Handler knows more about Kanye West than all of us. So what do you think about her public statement about the rap star? And how would you react to her public announcement if you were Khloe or Kim Kardashian?
Chelsea Handler, aside from being a friend of Khloe Kardashian, is a comedian, a talk show host, and a writer. Her book My Horizontal Life: A Collection of One-Night Stands depicting her sexual exploits, shocked and amused her readers. The book, made it to the best-sellers list.
Watch the actual interview below….