If you can't decide on what to wear this Halloweens, you can always fall back on iconic outfits for women that have always worked through the years. You can't go wrong with something that is timeless. Classic Halloween costumes for women are also easier to find and purchase from more than one store. If you are running late and haven't bought your costume yet, go for iconic costumes which you can find online or at a store near you.
Lara Croft
Lara Croft from the movie Tomb Raider has become a favorite costume among women. It is easy to put together. All you need is a black or grey tank top, shorts, gun holsters, plastic grenades hanging around your waist, and an attitude. Instead of bringing a purse, wear a small black backpack with fastener clips in front.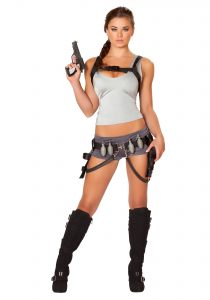 Spice Girls
If you are going to a Halloween party as a group of girls, why not go as the Spice Girls. Each member of the band has their own personality and signature look. Check photos online to see which Spice Girl you relate with and try to imitate her outfits. Most of their wardrobe consist of flashy designs and loud colors with shimmery fashion accessories. You might have to get a wig to match the Spice Girl of your choice.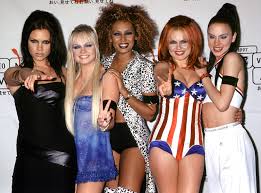 Angel
You can look heavenly in a flowing all white dress. Add white feathered wings and a halo and you instantly have angel costume. You can also show your scary dark side by coming as a fallen angel in a black variation of an angel costume.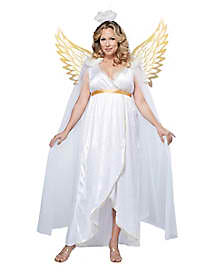 Cave Woman
Go primitive with a classic Cave Woman outfit. Key items to wear include a leopard print top or skirt with an uneven hem. Use a sash or scarf on your head and a wide belt or corset. Decorate your boots with the same leopard print fabric and wear bone jewelry. Don't forget your cave woman club.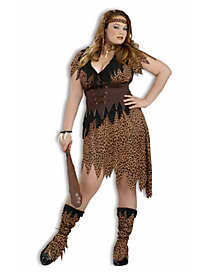 Geisha
Go exotic with a geisha look. Wear a shiny blue or red dress with lose sleeves and a plunging neckline. Use chopsticks to keep your hair in a bun. Accentuate you outfit with a black belt and a fan. Memorize a short phrase in Japanese that you can use at the Halloween party.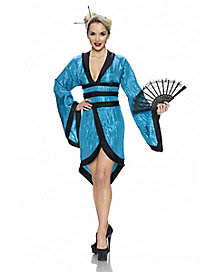 Just a few ideas to help you get ready for Halloween!